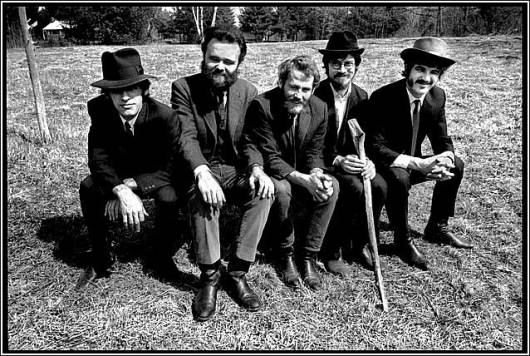 Tack för en fin Stureplansgryning. Tills nästa gång, den sjuttonde, drar jag på en s.k.
The Band-semester
.
Med det menar Jan Gradvall att dra till en stuga i obygden och sluta bry sig om nutiden för ett tag.
Men semestern blir inte The Band-aktig bara för att jag tänker logga ur enligt Gradvalls recept, utan också för att det blir skäggigt och 1800-talsnostalgiskt. Mitt sedan en vecka smygstartade semesterskägg och min pappas trettioåriga skägg i den lilla by dit min farfars farfars far kom som nybyggare, från grannbyn. Året var 1825, trettionio år innan
Virgil Caine tjänstgjorde vid The Danville Train
.
Stugan vi ska sitta i är dock inte rosa som Big Pink dit The Band åkte. Den är brun, står i en utgrävd sluttning och kallas därför Hyllan. Kanske återvänder jag med "Music from the Shelf". Eller bara med lite mer skägg.