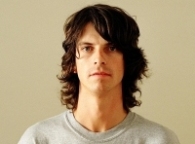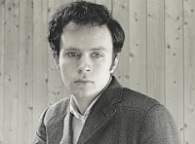 Det är dags att rensa öronen från julmusiken. Här är två låtar som varken är på engelska eller svenska, och därför i min lokala videobutik skulle stått i hyllan med den handskrivna lappen "Utlänska filmer". Välj känsloläge utifrån vilka behov du har efter julhelgen.
Glad musik:
Sångaren i Gorky's Zygotic Mynci släpper i februari första soloskivan "Chops", med sång på växelvis engelska och walesiska. Den här låttiteln översätts till "Dancing Across the Sea" och handlar tydligen om någon som bor i en grotta tillsammans med dvärgar och nötter.
På
Euros hemsida
kan man läsa skrönor om hur han kör över turnékompisen
Alun Tan Lans
häst.
Som Euros skriver:

"It all stemmed from Tan Lan's refusal to play my new blues rock flavoured number 'Horse Shit'. 'Im not standing on stage playing a song slagging off me and my horse'."
Sorgsen musik:
Titeln till trots så sjunger Jens på (mestadels) japanska. Den skrevs av Osakaduon
Nagisa Ni te
(som betyder "på stranden", en hyllning till
Neil Young-skivan
), men Lekman är bättre än upphovsmännen på att vrida ur det sorgsna i den enkla och larvigt vackra melodin.
Jens Lekmans version släpptes på en EP under hans amerikanska turné i höstas. Det var tydligen en så jobbig resa att Jens nu tar paus och via
sin hemsida
sålt av några av sina instrument.
Som Jens skriver:

"Tomorrow I will start looking for a job, maybe I'll be a telephone interviewer again... at least that's what I've been telling the customs when they ask what my profession is."